If you use your morning time wisely, you will be energized throughout the whole day.
We are all different individuals, with different wake-up time and different morning routines.
The benefits of morning yoga are undeniable:
If you combine yoga with morning meditation, you'll get positive emotions, a sense of self-control, better brain productivity, and a more pleasant social life.
A calm, relaxed day without conflict, but with a clear focus and concentrated attention - what could be better?
Try to be inspired by daily mantras and move in the direction of your desires.
For religious people, morning prayers are the perfect beginning to the day.
A miracle morning is given to a person through prayer because it fills the soul with tranquility and grace. Do not miss this opportunity!
All of the above methods should not become a stress on the body, so if you find it difficult to get up early, reduce the initial practice time.
A truly good morning starts outdoors, especially if the morning sun is shining.
Put the car away and walk to work, get out to the park or walk by the river on your day off.
Sometimes, morning inspiration can come from an interesting conversation with your partner, or even from listening to a podcast if you are alone.
You can listen to podcasts to suit your mood and interests, such as business motivation, popular science, reviews, audiobooks or news.
Choose the right topic and have a great day!
Walking enforces calmness and relaxation and it helps drive away stress and anxiety.
The brain cells will get enough oxygen, so the nervous system will perform better.
Choose your optimal pace of steps and turn on the pedometer, it's interesting to look at the statistics at the end of your walk.
Mornings can dictate the rest of your day, so starting it with new achievements is always a good motivation.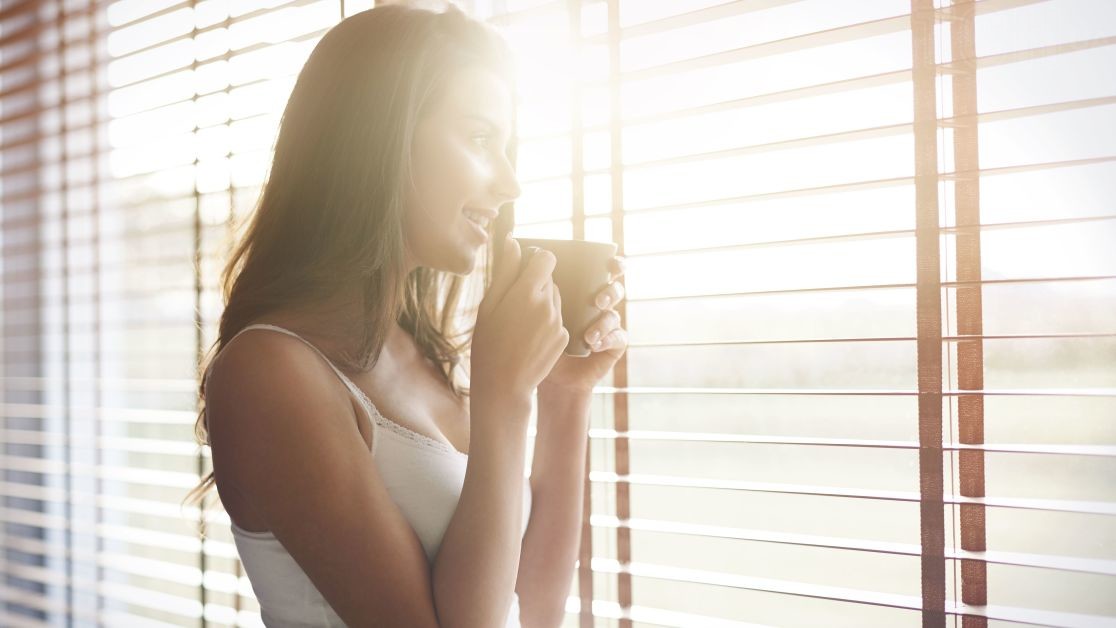 Start your day like millions of people around the world with a cup of good morning coffee.
Your favourite morning brew's taste and aroma can really make your morning special.
Plus a cup of coffee is a trusted source of energy.
Coffee can help to:
How do you know if your breakfast is done right? If it's high in protein, all is well.
Meals high in protein will boost your energy and keep you full and energized.
Here are some other benefits of incorporating protein into your morning routine:
Examples of the best breakfasts:
A hearty, healthy breakfast is good for your stomach and the rest of your internal organs, boosting health from early morning to late evening.
Plus protein helps you feel fuller so you won't get hungry and will have plenty of energy!
Oh, what a beautiful morning people who exercise in the morning have.
The blood rushes through the muscles, fills them with oxygen and nutrients, spreads throughout the body, and gives you vigor and strength.
Good morning exercises include:
You can choose what you like and what suits you at this stage of physical fitness.
If there is no possibility to visit a trainer or to get outside, you can find motivating exercise classes on YouTube and do them at home.
The modern world provides a lot of opportunities to feel good in the morning. Use them to the fullest!
This post contains product and service links for your convenience. By clicking on these links I may earn an affiliate commission at no additional cost to you. As an Amazon Associate I earn from qualifying purchases. I only suggest resources and items I believe in and highly recommend. Find out more on our Disclosure page.